Sr.

Pastor and First Lady Johnson



St. John 3:16
We are a multicultural Church that welcomes all people
Amamos y damos la bienvenida a todas las personas
---
Love and Unity Outreach Ministries Church is called to proclaim the Gospel of
Jesus Christ and the beliefs of the Word evangelical Christian faith, to maintain
the worship of God, and to inspire in all persons a love for Jesus Christ, a passion
for righteousness, and a consciousness of their duties to God and their fellow
human beings. We pledge our lives to Christ and covenant with each other to
demonstrate His Spirit through worship, witnessing, and ministry. We are
committed to spreading the Gospel of Jesus Christ, seeking the lost to restore
salvation as it was intended by God.
---
---
ORDER OF SERVICE
Sunday Morning Christian Education 10:00-11:00 AM
Sunday Morning Praise/Worship 11:30-01:00 PM
Tuesday Night Prayer and Bible Study 7:30 - 9:00 PM
Facilitator Sr. Pastor Johnson

Wednesday Night - Voices of Praise Rehearsal - Praise Dance Ministry Rehearsal
Wednesday Night 8:00 PM Christian Zumba
Facilitator Lady Bryant
Friday Night - Power and Praise
Facilitator Evangelist Ray
---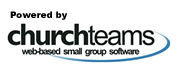 15548 Santa Ana Avenue
Bellflower, CA 90706
Welcome to the A.T.E.A.M
"Anointed To Educate and Minister" The Word of God
Sr. Pastors Johnson Robert, Deborah - Founders


Our Jersey are a must have. To the top right is the link menu, click on "web store."
Thank you